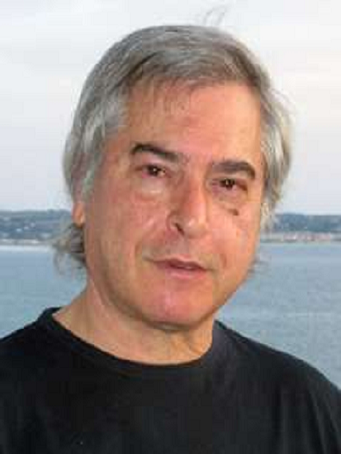 Prof. E.C. Aifantis

Professor of Mechanics Aristotle, University of Thessaloniki, Thessaloniki, Greece
Title of the paper: Gradient Mechanics: A Revisit of Classical Laws - Hook, Newton, Fourier and Maxwell


Abstract:

Bio: Elias C. Aifantis is currently an Emeritus Professor of Mechanics at Aristotle University of Thessaloniki/Greece and Michigan Technological University/USA, as well as Mercator fellow at Friedrich-Alexander University/Germany and a Distinguished Professor at Beijing University of Civil Engineering and Architecture/China. Formerly, he has also been a Distinguished Faculty Advisor at King Abdulaziz University/Saudi Arabia, Distinguished Visiting Expert at ITMO University/Russia and Southwest Jiaotong University/China, as well as MegaGrant Director at Togliatti State University /Russia. He has promoted highly interdisciplinary work in mechanics of materials by bringing into the field of solid mechanics ideas from diffusion theory, chemical reactions, and nonlinear physics. He has coined the terms dislocation patterning, material instabilities, gradient plasticity/elasticity, chemo/nanomechanics, and pioneered internal length gradient (ILG) theories in these fields. Currently, he is extending the ILG framework to revisit electromagnetism and Maxwell's equations, as well as gravitation and Newton's Law. He has published over 650 articles and received about 15,690 citations with 60 h-index (Scopus); 14,260 citations with 58 h-index (Web of Science); 23,250 citations with 71 h-index (Google Scholar). He is included in the ISI Web of knowledge list of the world's most highly cited authors in engineering.
Publications. Indexing

Publications and Indexing. Proceedings. Journals ...

Learn more

Organizing Committee. Scientific Committee.

Our Committees ...

Learn more

Submit Your Paper / Format

How to Submit your paper...

Learn more

Plenary Lectures

Plenary Lectures and Invited Lectures ...

Learn more

Special Sessions and Workshops

Special Sessions and Workshops ...

Learn more

Location and Venue

Location and Venue. How to get there ...

Learn more

Topics

Check the Topics of the conference ...

Learn more

Review process and Reviewers

About the Review Process and Reviewers ...

Learn more

Fees

Registration Fees and Deadlines ...

Learn more